Our design philosophy for Heath Park at Runcorn is to seek an environment for creative co-living, co-working, rich and biologically satisfying life. Our approach is to guide change, to develop an evolving form rather than fixed criteria.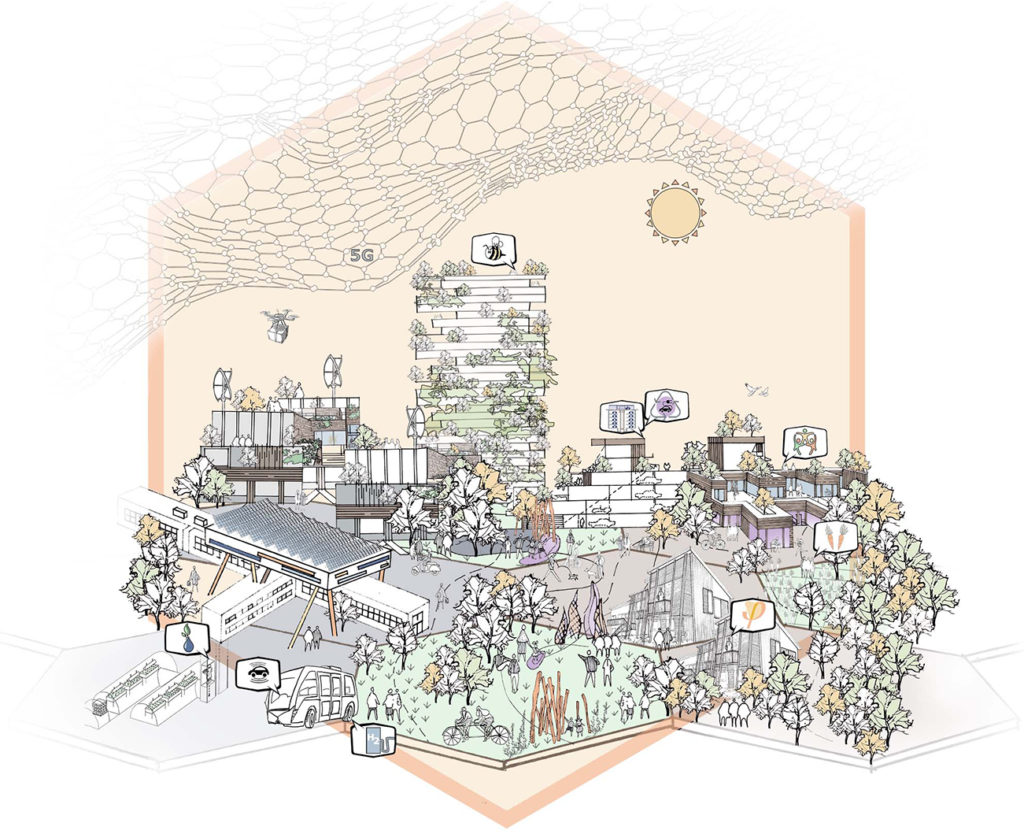 Concept is based on a polymeric grid with central plaza accessible only by foot or low speed mobility. It is a semi-intimate space that provide a safe and pleasant environment for nature breaks and leisure. Work and home areas are directly related to the community zones and one another, linked by a network of green corridors. People's health is influenced by the environment surrounding them – healing through landscape.
We trust in the temporary: the built-in possibilities for variation in growth, the attitude, the constant and continuing attention to change and fluctuation, and will depend on the creativity of the people who will be involved with it over the years.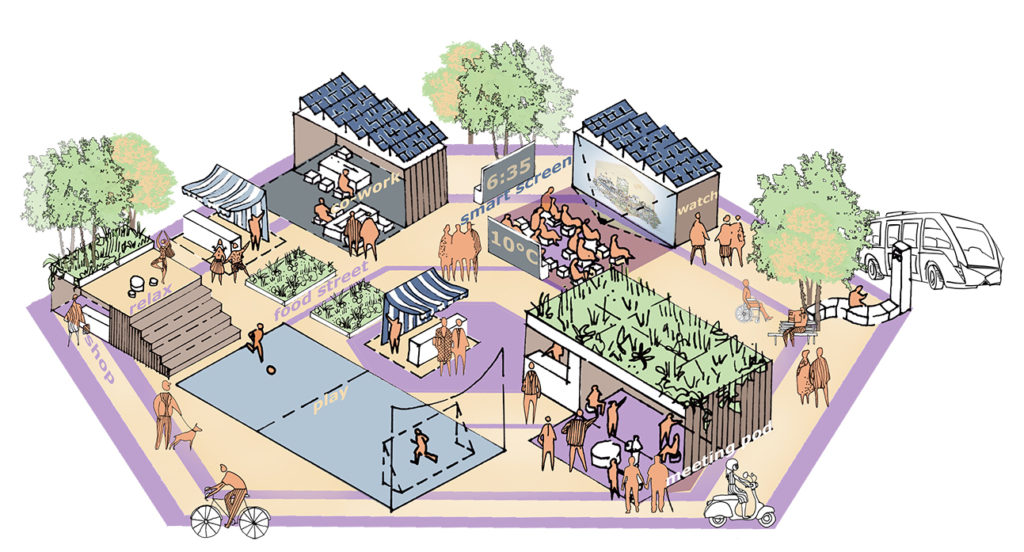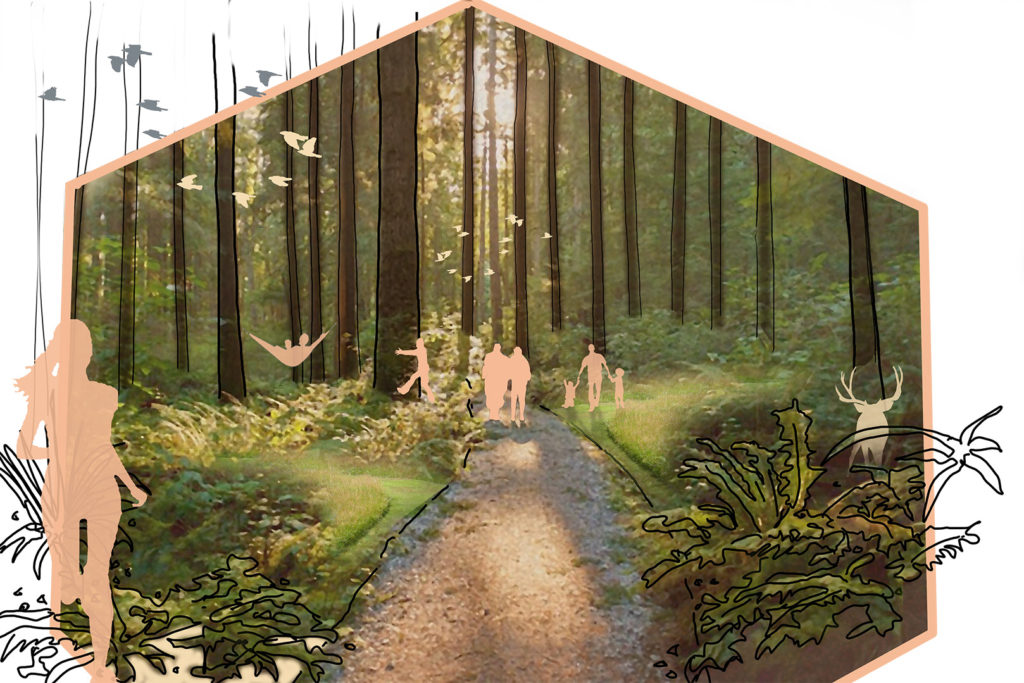 Located on the perimeter acts as a green corridor linking the existing nature networks within the wider landscape of the Mersey Forest.
It provides tranquil areas of woodland for people to enjoy and, to enable people to benefit from the health and social rewards that their local environment offers them.
It is simply being in nature, connecting with it through our senses that makes us deeply happy.