Our original art is inspired by a 'moment in nature' observed whilst on a visit to Botanical Gardens in early Spring, last year.
We were immersing ourselves in the beauty of plants when a total stranger came up to us and with an unprecedented urgency insisted to show us something, and so we have followed…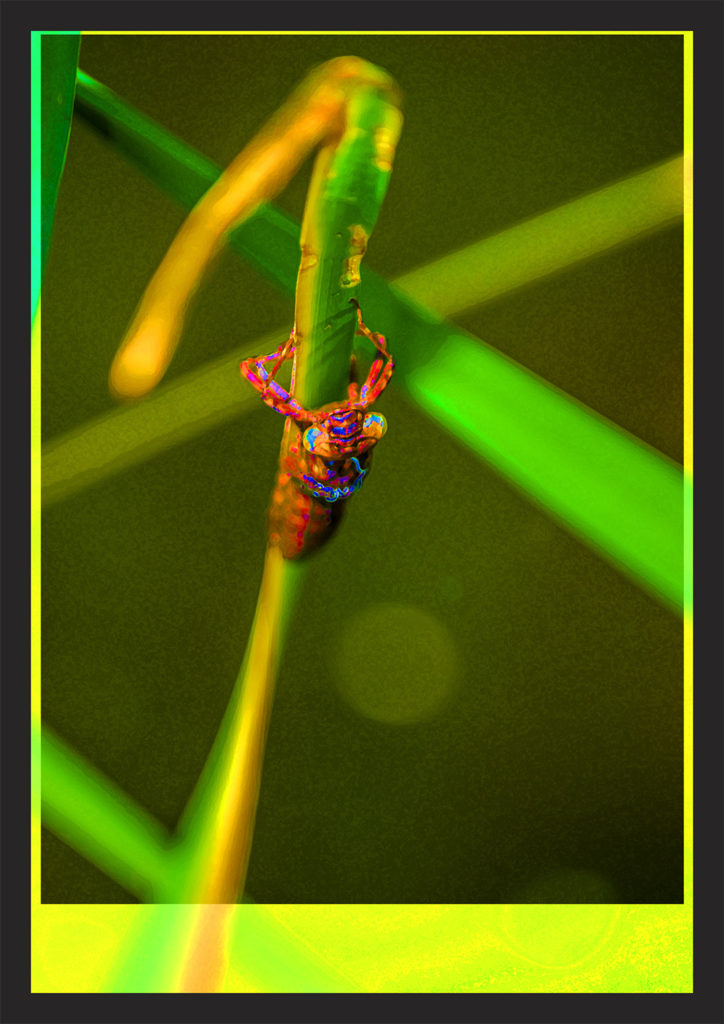 Firstly, we couldn't see what the stranger was pointing at, but then, as if it had just emerged in front of our eyes – the Nymph has almost completed its metamorphosis into a beautiful dragonfly.
The shaded skin of the nymph was still there, the Exuviae with a motionless young dragonfly still attached to it.
It was for the kindness of a stranger, that we have witnessed this beautiful but brief 'moment in nature'. The series is inspired by this encounter.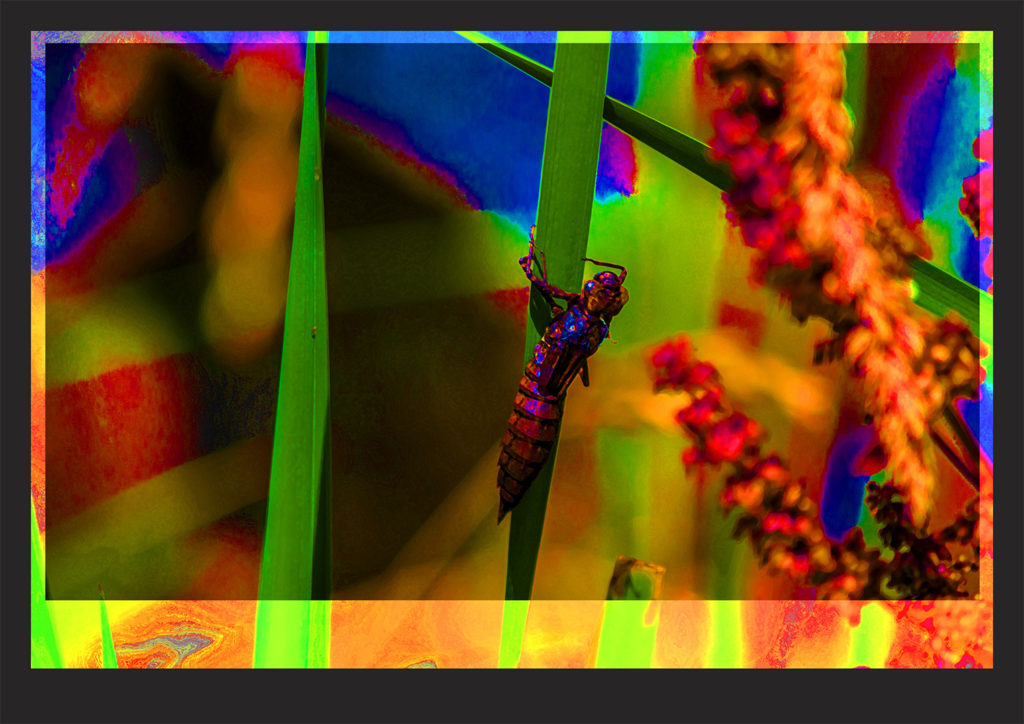 The Exuviae, has taken its last breath through gills and shed its casing for the last time, for the vibrant and swift creature with beautiful wings to emerge.
This aspect of its life symbolizes transformation, renewal and self-realization and it is perfect for our first limited edition of prints.
It the Exuviae series we explore the power of light and colour to achieve an iridescent, vivid and stimulating print, that similarly to a dragonfly breaking free from its larval stage, symbolises free spirit and freedom.
Its vivid, absinthe like shades of green create a perfect background to the metamorphosis.
The Exuviae has been portrayed in shades of red, brown and orange to illustrate the shift. In contrast, the young dragonfly adult dominates in yellow to portray modernity, decadence and its vigorous new life to come.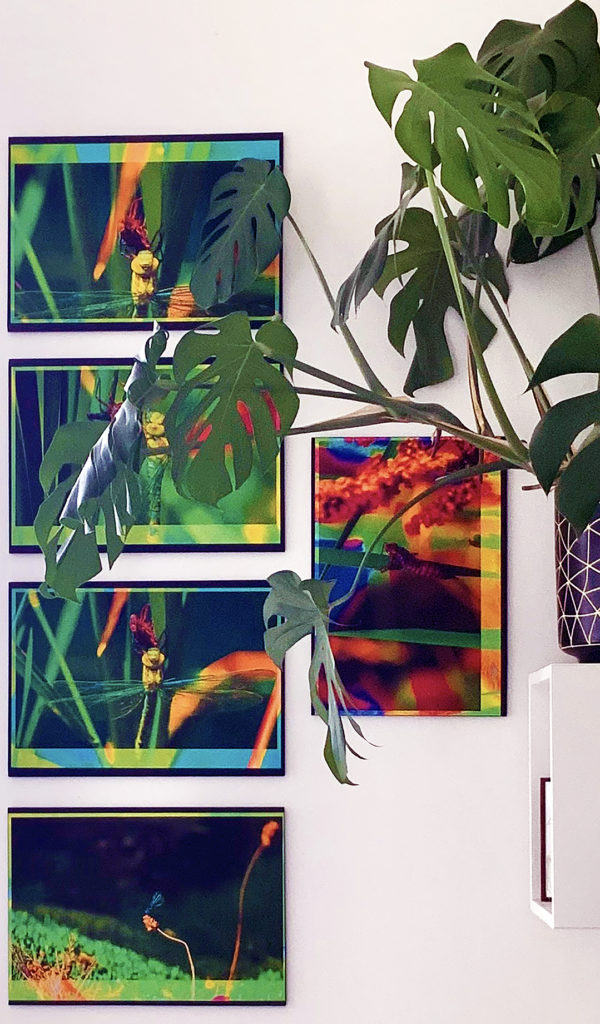 Inspired by the reincarnation of the Dragonfly we have captured Damselflies basking on various nymphea leaves in the Spring sun.
If you are interested in any of our prints, these will be available as a limited edition of 30 prints, as a stunning full colour, Giclee A3 on 189gsm Archival Matte paper. Contact us for more details